Deluxe PINK rope slip lead
£8.50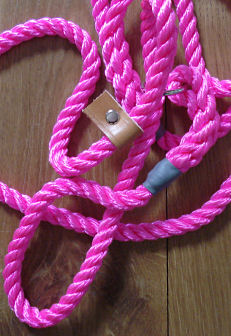 By popular demand...
Show your support for Breast Cancer Care in a SERIOUSLY pink way with this deluxe pink gundog slip lead! Following the successful launch of our exclusive pink ACME whistle, there's been a clamour for things 'pink' to raise funds and awareness for Breast Cancer Care - our chosen charity.
Made from 8mm attractive hand-spliced pink polyester rope, with a natural leather stopper, this slip lead has a soft feel.
Length: 60inch (150cm)
50% of profit goes to Breast Cancer Care