About Black Gundog
It all started with the search for that illusive ladies tattersall shirt. Trawling around the Game Fairs I became increasingly frustrated that I couldn't find a smart shirt to fit me, at a reasonable price. I thought maybe it was just me, until I noticed other women commenting on this. There didn't seem to be anyone out there selling high quality tattersall shirts to fit us girls, which were both stylish and affordable.
And that's how My shirt came about.
Black Gundog was born – a fresh new brand, combining practicality with style and fun – an innovative brand especially for women who are essentially 'young at heart'.
As the idea evolved, I thought it would be good to link the business to a charity that I care deeply about. I've always stood up for things I believe in, whether that's a cause, an idea or merely a passion. So, opting to give 10% of all Black Gundog profits to Breast Cancer Care (registered charity no. 1017658) was a natural choice.
As well as the shirts, Black Gundog also has a range of other products, both for you and your dog, whether you are shooting, beating, picking up, dog training, field trialling or just enjoying the countryside.
With your support, we will continue to grow the range, retaining our original values and offering customer-focused products. So, if you have a great idea, get in touch.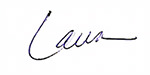 Laura Hill